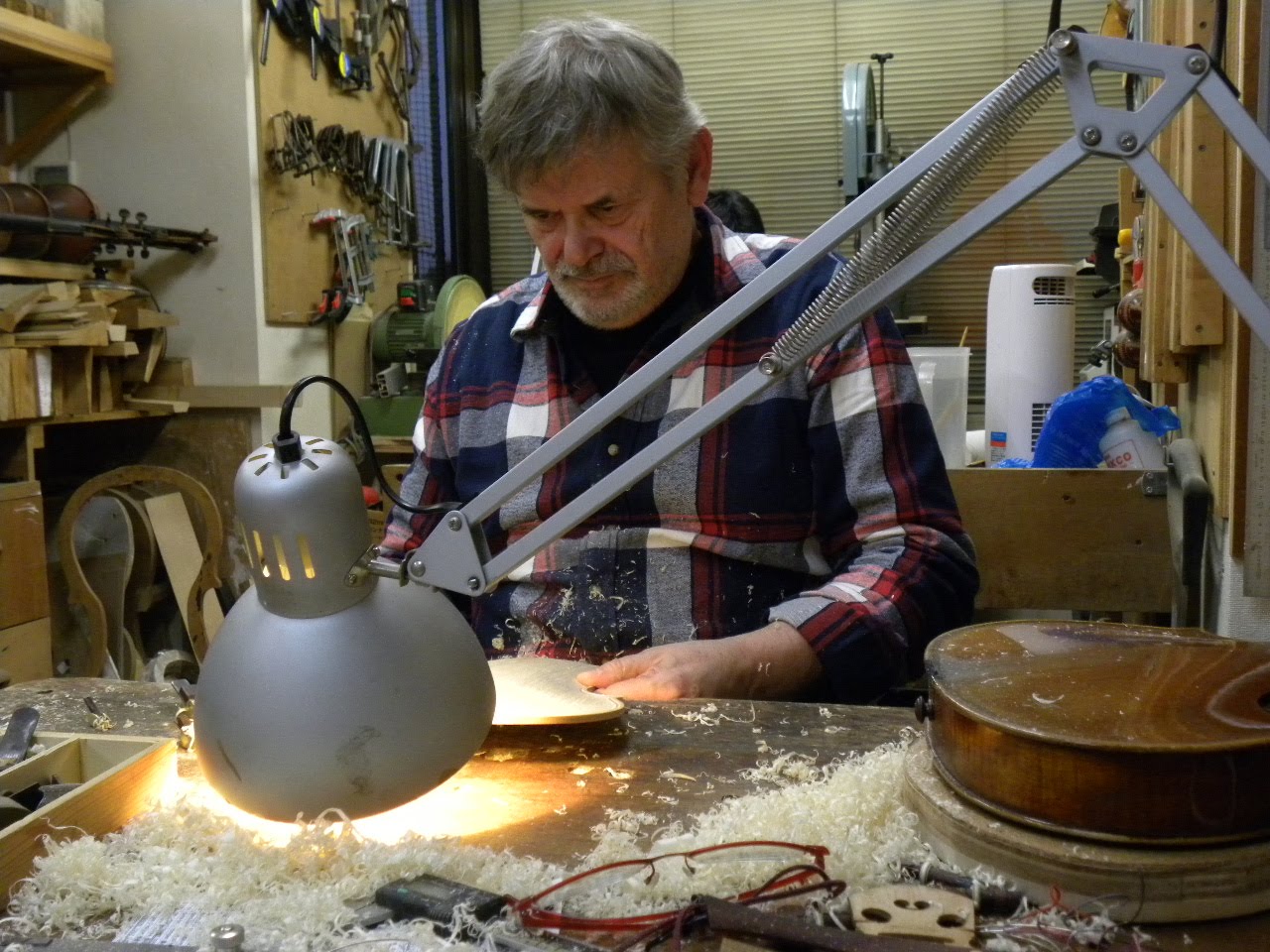 Jérôme Dariel
Entered violin-making school in Mittenwald, Germany. Completed all courses of the school in two and half years, and manufactured 11 instruments including 8 pieces of violins, 2 violas, and one cello.
Employed as an intern at a workshop of Herman Georg Wörz in Munich, Germany. After two years, obtained a certificate of a "Gesellenprüfung" luthier at a competition.
From 1973 to 1975, developed his skills at a workshop of Jean-Frédérique Schmitt in Lyon, France, where he perfected himself in the restoration of the string trio.
In June 1975, opened a studio in Nice, and worked on instruments of notable French and international artists, such as Ivry Gitlis, Christian Ferras, Aaron Rosand, Jean-Pierre Wallez, Emmanuel Krivine, the Pasquier family, Tortelier, and Navara. Later, relocated to Besanzon, and then Paris.
In December 1991, had a studio in Tokyo, Japan.
In 2009, returned to France and opened a workshop in Lyon.
In 2012, moved to Paris.
Spends his time between Japan and France since then.
Speaks French, English, and German.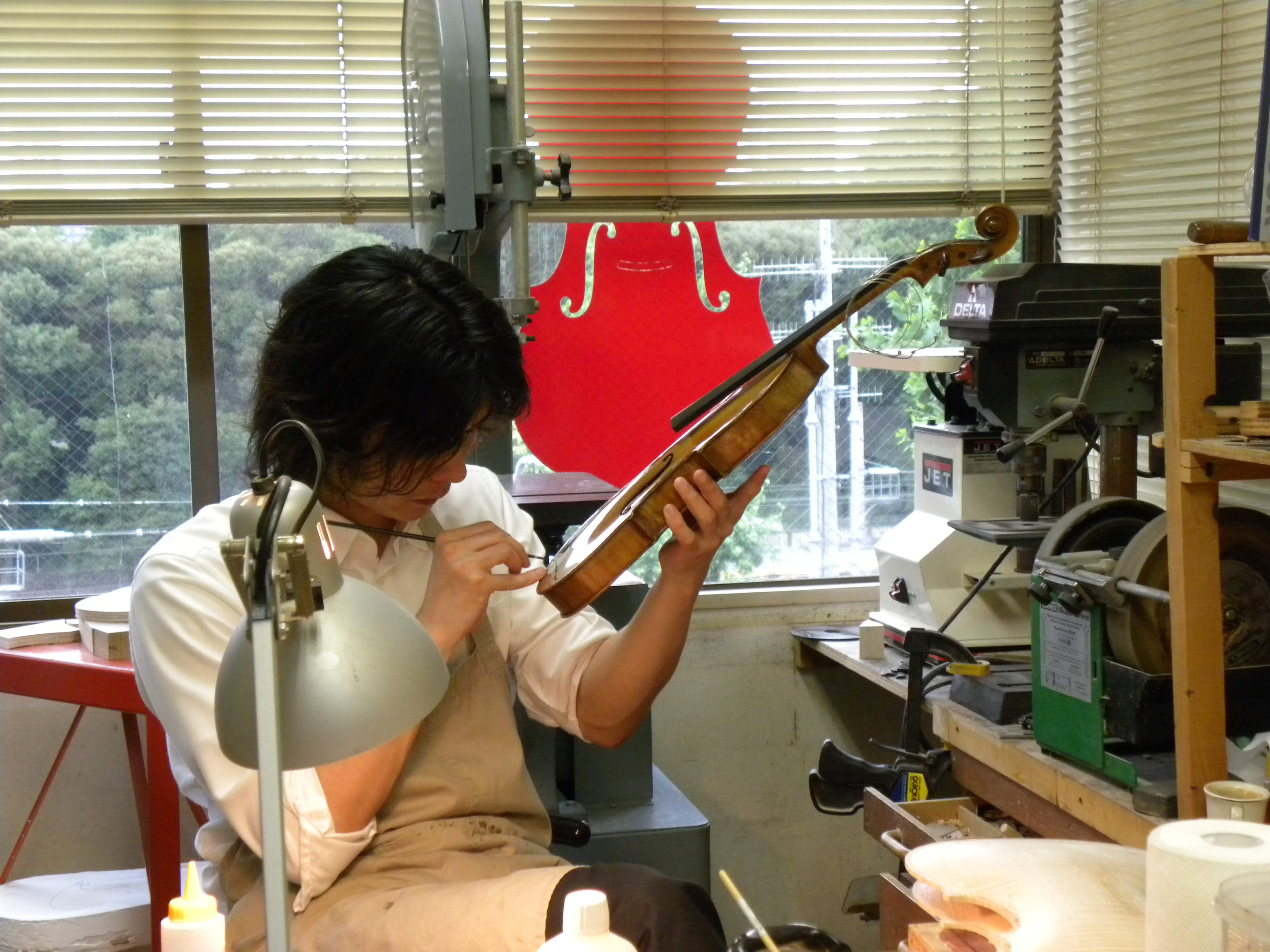 Kazunori Shiraishi
Graduate of Violin Making School in Japan
Since 2003, work for Storioni.
Specialty : Restoration, varnish, repair, making, adjustment and repair of bows.